Introduction to home composting webinar
We are pleased to be partnering with Garden Organic to host an "Introduction to home Composting" webinars for Buckinghamshire residents. 
We have secured 3 dates for the webinar so you can choose the date/time that suits you best. Click on the links below to sign up. 
Find out the principles behind successful composting to perfect your own composting process, and benefit your garden and the environment.
Home composting has always been a no brainer. Each home compost bin saves 125 kg of waste from having to be transported away, and instead turns it into a great free product that benefits the environment, your soil, your garden, and everything you grow.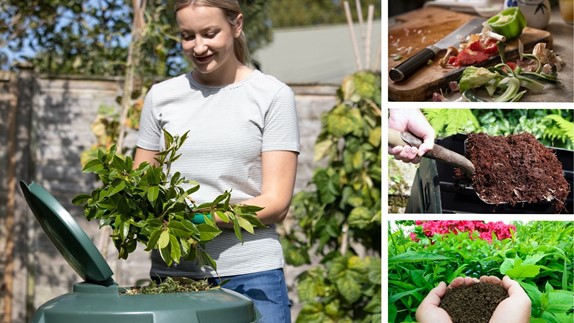 This talk will reveal how the composting process works, and explore the various influencing factors to be aware of to gain a better degree of control and confidence in your composting. This course is ideal if you're keen to get started with composting, get a better idea of how it all works, or fine tune yo
ur existing processes for a better result.
What will we cover?
The benefits of home composting

The composting process

Composting bin types and methods

Using your compost in the garden

Common composting questions
There has never been a better time to start your home composting journey!